Reciprocators (Oscillators)
For over 40 years, Sinclair International has been offering a wide variety of paper making products. One such product line is our Shower Reciprocators (Oscillators). Designed for the tough paper machine environment, Sinclair International has a wide range of models for all your demanding showering applications.
ACR SERIES RECIPROCATORS
Pneumatic piston-driven reciprocators. The ACR pneumatic reciprocator uses a combination of pressure regulation and flow control for speed adjustment.
---
LER SERIES RECIPROCATORS
Fixed speed electro/mechanical reciprocator. Uses a combination of constant speed motor, speed reducer and ball reversing screw to provide a speed controlled reciprocating motion. A protective bellow covers the piston shaft.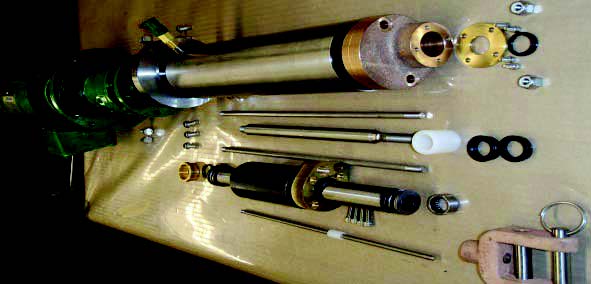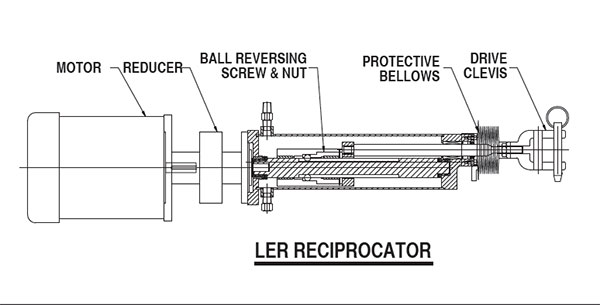 ---
M-SERIES RECIPROCATORS
Self-contained electro/mechanical reciprocator. This unit is ball screw driven with an internal control board for stroke and speed adjustment. A protective bellows covers the piston shaft while a telescoping cover shrouds and protects the bellows (telescopic cover not shown).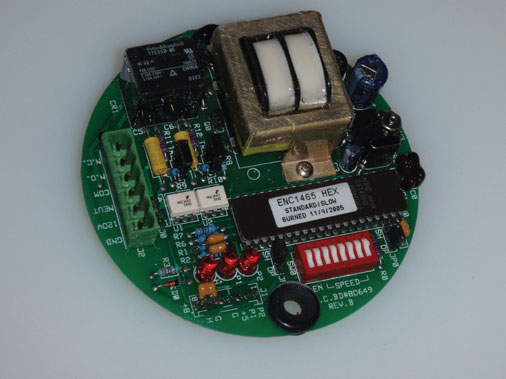 Control Board
XM-SERIES RECIPROCATORS
Electro/mechanical reciprocator similar to the M-Series but with a multiple reciprocator PLC Control and simple touch screen HMI Interface. This control allows individual on-screen stroke and speed adjustment and can accept a DCS signal for automatic speed tracking. Physical reciprocator foot prints are identical to the M-Series.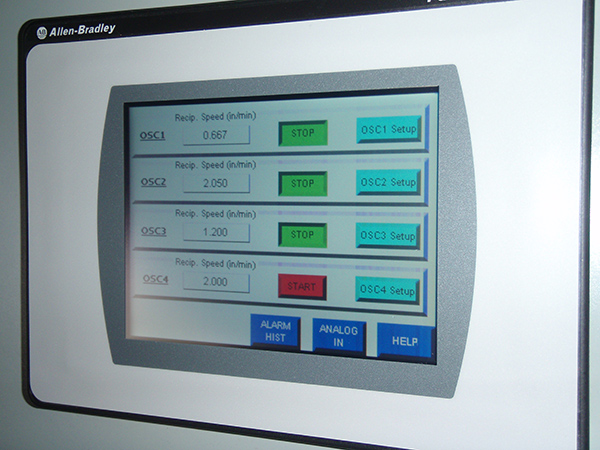 PLC Control