Showers
For over 40 years Sinclair International has been offering a wide range of Showering Products for pulp, paper, cement board and glass-mat producing companies. Our experienced engineering and sales staff can offer a combination of standard products and application specific custom design solutions for all your showering needs.
GENERAL SHOWER RECOMMENDATIONS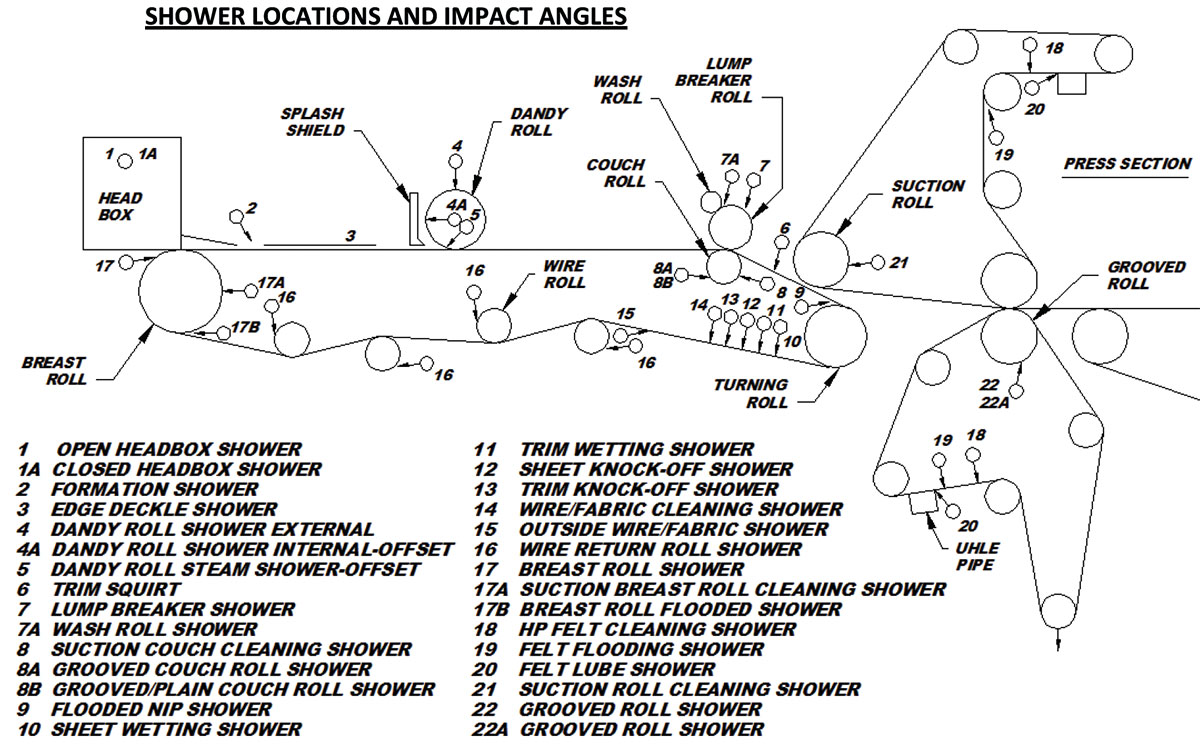 SHOWER CONSTRUCTION
Sinclair International showers are manufactured with superior manufacturing quality and craftsmanship and tested to the highest standards. A combination of high quality 304L or 316L stainless steel components and associated standard cast bracketry components in acid-resisting bronze make Sinclair showers ideal for the harsh, demanding paper machine environment.