Multiple Barrel Filtration Strainers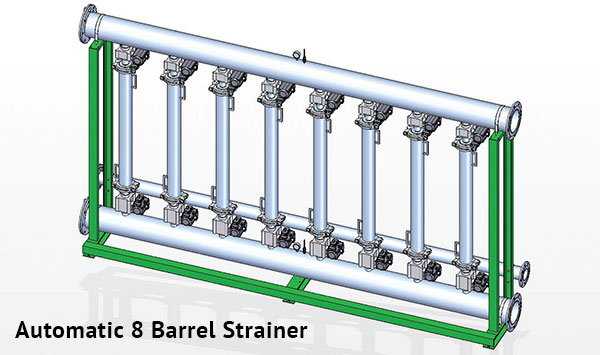 A free-standing series of Filtration Strainer Barrels with (3) or more barrels mounted in parallel with a common header system for feed, accepts and drain. Directional control ball valves at the top and bottom of each strainer barrel allow for individual element back-flush. Removable clamp couplings at top and bottom of each strainer housing allow quick access to internal strainer element for inspection and cleaning.
Complete unit is mounted on a common frame structure. Available in manual or automatic back-flush models.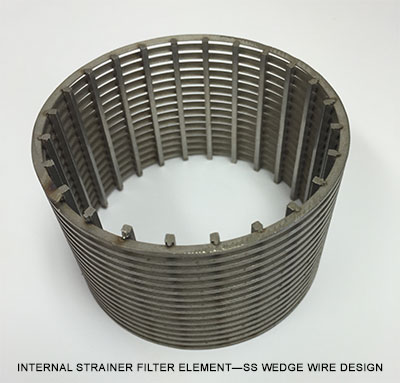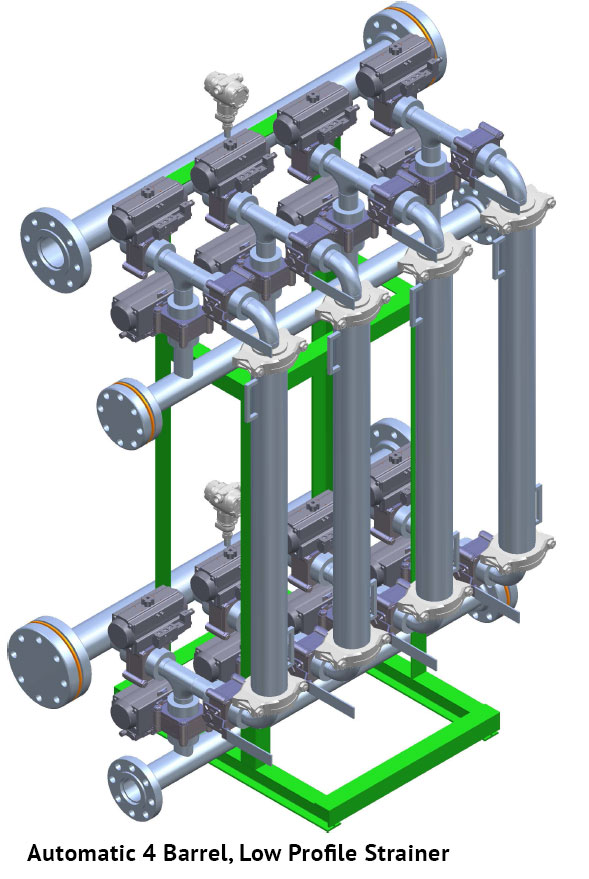 ---
AUTOMATIC BACK-FLUSH CONTROL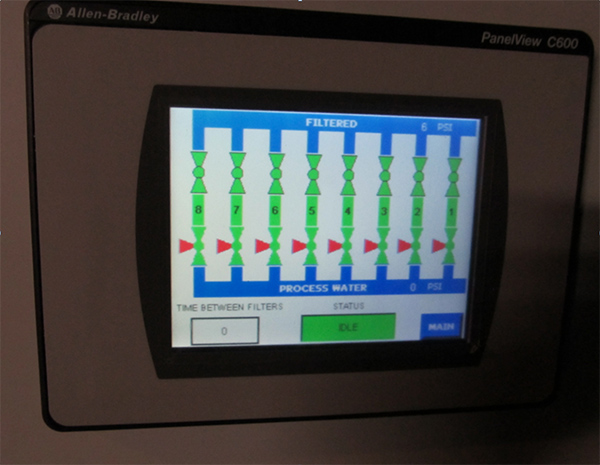 PLC based control cabinet with a color touch-screen HMI interface to control automatic back-flush function. Back-flush functions include:
Pressure drop induced system back-flush
Timed base system back-flush
Manually initiated full unit or selected individual barrel back-flush
Click Here for Strainer Data Sheet